Started in 1986, First Thursday in the Pearl is a district-wide celebration that occurs on the first Thursday of each and every month. Originally a gathering of art collectors and dealers, the celebration has grown to a monthly event of over ten thousand people that includes art enthusiasts, wine aficionados, and scenesters looking to see and be seen.
When you combine a rich and thriving art scene with some of the best happy hour menus found in Portland, you get an event that has quickly become the place to be in Portland each month!
What You Need to Know
Art galleries in the district are all open late into the evening for receptions and new show openings. Many of the galleries offer food and drink while the artists showing are available to meet and discuss their work. The gallery receptions are free and open to the public, and the receptions usually go from around 6pm to 10pm. Please check each gallery for actual times.
On pleasant evenings, the streets are literally packed with artists selling their creations* and musicians and bands playing live music on many of the closed-off streets. This is a celebration!
Parking gets very difficult in the area on First Thursday. Your best bet is to take public transportation to the Pearl, or park nearby and walk into the neighborhood.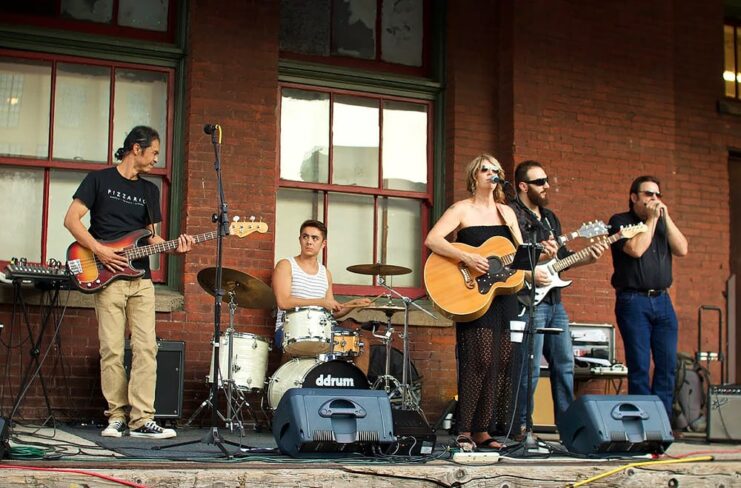 The Beginnings of First Thursday
The name of Portland's best known Arts district, The Pearl suggests urban legend. Perhaps an oyster canning factory once sat amidst the aging warehouses, or Chinese seafarers hid pearls beneath cobblestoned Twelfth Street. Whatever the origin, there's the suggestion of both beauty and ugliness in the name—an elegant gem nestled in a drab, rough shell.
The actual story goes like this: A local gallery owner coined the phrase over 25 years ago to suggest that the buildings in the warehouse district were like crusty oysters and that the galleries and artists' lofts within were like pearls. As local business people were looking to label the growing area—the "warehouse district" or the "brewery district" were two suggestions—a travel writer borrowed the phrase and the name stuck.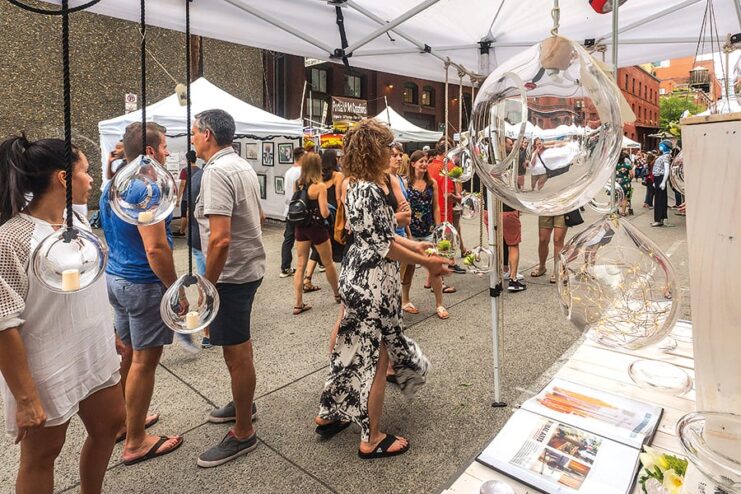 Becoming an Exhibitor in the Street Gallery
To learn how to showcase your art in the Street Gallery, please visit Urban Art Network for application information.