River Pig Saloon is a neighborhood bar. We aim to add some grit back to the Pearl District, formerly home to shanghai's and drunken lumberjacks, aka river pigs!
---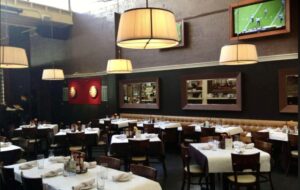 Brix Tavern marries enduring American comfort food with a classic tavern vibe.
---
Unrefined Refinement A gastro cocktail bar in the heart of Portland's Pearl District dedicated to the delivery of exceptional drinks and on-point food.
---
1105 NW Lovejoy, Portland OR
Sungari Pearl Restaurant (formerly Seres Chinese Restaurant) is a modern, sustainable interpretation of classic Szechuan and multi-regional Chinese cuisine.
---
1314 NW Glisan, Portland OR 97209
Portland's first really exciting South American restaurant. Lunch, dinner, tapas, music.
---
1339 NW Flanders St, Portland, OR 97209, USA
Come and hang out at Rogue Ales Pearl Public House, one of the original brewpubs in the Pearl and home to Oregon's first rum distillery since prohibition.
---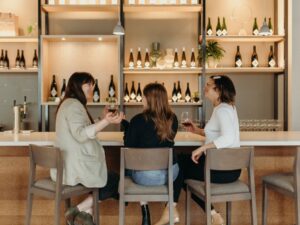 Important Update In an effort to protect our communities, we have decided to close our tasting room to the public effective today, Monday, March 16, 2020. At Battle Creek Cellars,…
---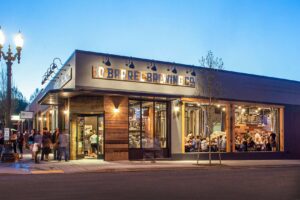 We started back in 2006 with three guys in Bend, Oregon who shared one simple mindset; brew beer, drink beer and have fun doing it.
---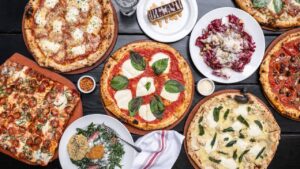 1134 NW Everett Street, Portland OR
Oven and Shaker is a modern urban saloon in the heart of Portland's Pearl District that ties together hearty Italian Street food and wood burning oven pizza with ingredient-driven classic…
---
617 NW 13th Avenue, Portland, OR 97209
Located in the heart of the Pearl District in Portland, Oregon, Two Wrongs is a serious bar and cocktail lounge that doesn't take itself too seriously. A place where you…
---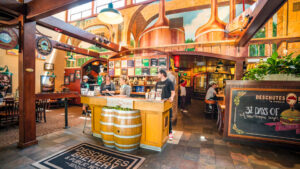 210 NW 11th Avenue, Portland OR
Our Pub's distinct Northwest style brings a taste of Central Oregon to the heart of Portland and is a popular destination for great beer, delicious food and a relaxed urban…
---
112 NW 9th Avenue, Portland OR
Gourmet Greek dining from the Isle of Crete in an elegant setting.
---
Today you can enjoy a taste of this ancient tradition at Montesacro, the first stateside pinseria offering a modern take on pinsa made with a blend of rice, soy and…
---
Verde Cocina brings the best of NW bounty to you with a fusion of Mexican flavors.
---
100 NW 10th Ave (at NW Couch)
We opened up shop in 2003 with the mission to deliver authentic Vietnamese cuisine at a price people could afford. Over the past ten years, the ingredients have evolved but…
---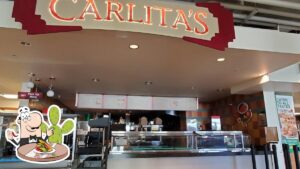 Tacos made with locally sourced northwest ingredients served up in soft shells to pair with items from an à la carte traditional menu, as well as Tequila and Whiskey cocktails.
---
Von Ebert's pub features a variety distinct local flavors that can best be described as "elevated American pub food." From traditional German pretzels with rich, house-made beer cheese to stone-oven-baked…
---
1425 NW Flanders Street, Portland
Relaxed and friendly with knowledgeable bartenders, BackPedal offers a first-rate beer-drinking experience on a refreshingly small scale.
---
1129 NW Johnson, Portland Oregon
Piazza Italia is an authentic Italian trattoria serving Portland, Oregon since 2000. Visitors to the Pearl District will be "Benvenuti
---
725 Northwest 10th Avenue, Portland, OR 97209, USA
Family-owned and operated in Portland for 30 years. Pizza by the slice or whole pie, fresh locally sourced salads, sandwiches and cookies made fresh daily. Featuring our house made all…