Welcome to one of Portland's most desirable neighborhoods
The Pearl District is home to some of the city's best-known chefs and restaurants, world-class art galleries, and vibrant shops and boutiques. Located in the heart of downtown, businesses ranging from finance and real estate to renowned advertising agencies and software firms can be found here, nestled among family-friendly parks that attract visitors and locals, many of whom call the neighborhood's iconic residential buildings home.
Formerly a neglected corridor of abandoned warehouses and railways, the Pearl District has earned a worldwide reputation for urban renaissance.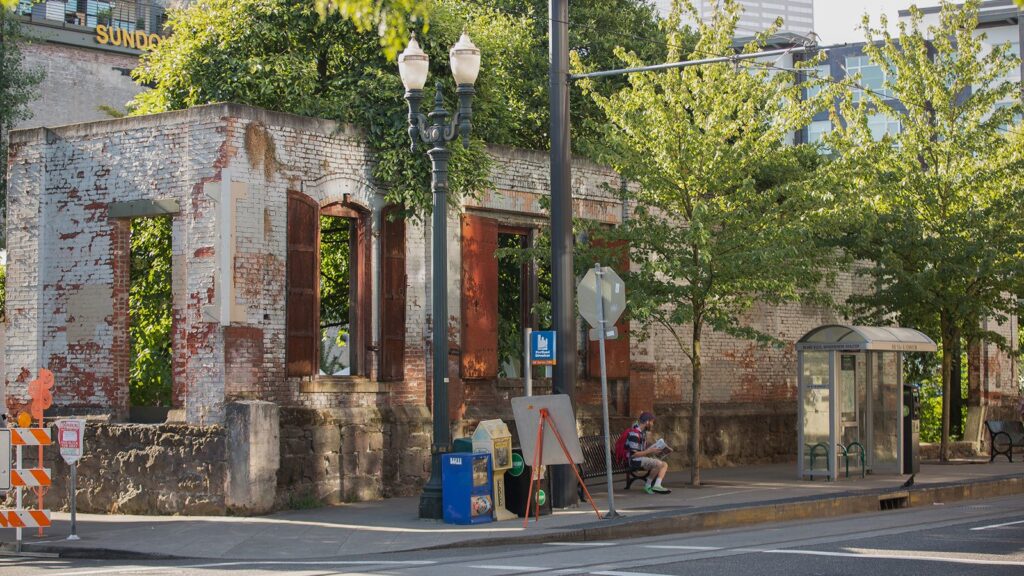 Find Local Businesses
From fashion to food, search for and find information on the personalized businesses and the people that make up the Pearl District.
Events + Happenings
The Pearl and its member businesses are hosts to many exciting, informative and fun events, classes and sales.
Accommodations
Join us for a weekend or stay as long as you like. The Pearl District is surrounded by boutique hotels and urban inns.
Public Parks in the Pearl
Jamison Square, the North Park Blocks, Tanner Springs Park and the new Fields Neighborhood Park are all located in the  Pearl.
Getting to the Pearl
The best way to get to the Pearl District is by utilizing one of Portland's public transportation options, including the TriMet buses and the Portland Streetcar that runs through the district on NW 10th and NW 11th Avenues. If you do need to drive, you can get detailed directions on how to get to the Pearl here. Then find a spot on the street or in a garage. There are plenty of affordable parking options in the Pearl District.
Read The Pearl Magazine
Published quarterly by SagaCity Media, The Pearl magazine is delivered to households in the Pearl and beyond as part of Portland Monthly and is available at select locations throughout the district, including Powell's Books. The Pearl provides its readers with the latest news and happenings in the Pearl, deeper articles on people and personalities of the Pearl, as well as a walking map and member business listings.
The History of the Pearl District
The urban legend of the Pearl District's name is as extraordinary as the neighborhood itself.
One story suggests that an oyster-canning factory once sat amidst the aging warehouses, another proposes that Chinese seafarers hid pearls beneath cobble-stoned Twelfth Street. Regardless of which story you've heard, there is an intimation of both beauty and ugliness in the name— which conjures an image of an elegant sphere nestled in a weathered shell, waiting to be discovered. The background of the district that is now known as the Pearl is a long and interesting story.